MEDMARX Data Report: A Chartbook of Medication Error Findings from the Perioperative Settings from 1998-2005
THE PROBLEM
Across the entire perioperative continuum of care (Preop Holding, APU, OR, and PACU), patients have been victims of preventable medication error. The IOM report "To Err is Human" has been recognized as a major publication pertaining to patient safety and became the foundation for a national "call for action" to reduce preventable medical errors in our healthcare system. One of the major findings in the report was that medication errors are the most common medical error occurring in our hospitals today. The finding was also associated as a major contributor to the increasing number of preventable deaths in healthcare.
When these errors occur, they represent holes in our systems and processes. Preventable medication errors result in a range of non-harmful to harmful occurrences, can prolong hospitalization, can lead to permanent harm with many having resulted in death, and can erode community confidence in our healthcare systems.
To win this war against medication error, data and data analysis is needed to support necessary changes in our processes and systems to create a safer environment for our patients.
Our Work Featured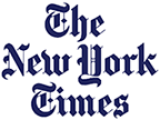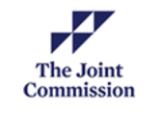 RESULTS
Students in the various year groups analyzed the data from four different perspectives and identified EBP recommendations supporting patient safety clinical solutions and recommended changes to policy and national guidelines aimed at reducing medication errors within this continuum of care for:
Patient Population (age groups: infants - geriatric)
Facility-type and clinical location within the health system
Clinical location within the health system and staff involvement in errors
Drugs implicated in errors - identifying high alert medications / drug delivery system issues
In March 2007 the entire analysis with EBP recommendations was published as a national white paper, disseminated globally with our students as authors/subject matter experts, and remains current today.
After publication, this report achieved immediate national and international attention both within professional organizations and across healthcare in general, garnering more than 110 million media impressions immediately upon public release.
IMPACT
Represents the largest known national analysis that has ever been performed on perioperative specific medication errors.
Examples of the Global impact this project has had on changes to safe medication practices:

American Society of PeriAnesthesia Nurses (ASPAN) developed procedural guidelines for medication safety, which hadn't existed before.
Association of periOperative Registered Nurses (AORN) completely revised their medication guidelines and included a new section related to pediatric medication safety.
The Joint Commission: Sentinel Event Alert: "Preventing Pediatric Medication Errors" - immediately published this alert based on  the results outlined from this report.
APIC Position Paper: "Safe Injection, Infusion, And Medication Vial Practices in Health Care" (2016) was published in an effort to nationally disseminate key safety information.
RAND Report: "Assessing Patient Safety Practices and Outcomes in the U.S. Health Care System" was published citing data and recommended practices outlined from this report.
New York Times: "Medication Errors Are Studied" was circulated via newsprint to focus national attention on the medication safety issues identified from the report.
Comparison of Treatment Options for Obstructive Sleep Apnea
THE PROBLEM
A systematic review of the literature was conducted to answer the PICOT question: "In adult patients who have severe OSA, how does CPAP, a non-invasive intervention, compared to UPPP, a surgical intervention, improve the quality of sleep three months post treatment?"
Obstructive sleep apnea (OSA) is a sleep disorder that leads to apneic hypopnea events, daytime fatigue, and other health issues. The challenge for the healthcare team is to examine the evidence supporting treatment options and implement strategies to improve patient's quality of sleep. The most common treatments for severe OSA are continuous positive airway pressure (CPAP) and uvulopalatopharyngoplasty (UPPP).
OUR APPROACH
The systematic review of the literature was conducted using PubMed and CINAHL which netted 291 articles: 279 were discarded due to lack of relevance that resulted in 12 articles retained for literature synthesis. All of the articles addressed (UPPP) and/or (CPAP) as treatment interventions for OSA. The results in the literature were varied regarding the best treatment options for patients with severe obstructive sleep apnea with the goal of improving quality of sleep.
RESULTS
Overall, the evidence supported uvulopalatopharyngoplasty (UPPP) as being superior to continuous positive airway pressure when CPAP is not tolerated.
Evidence Based Practice recommendations to support improved care for these individuals:
CPAP is typically used as the first line of treatment because of its low cost and lack of surgical complications. If CPAP fails, evidence shows positive outcomes with UPPP; however, they are dependent on the patient's age, BMI, and surgical approach used. If residual sleep apnea is present after the UPPP, CPAP may be used as an adjunct for treatment. Early identification of risk factors is key to successful outcomes regardless of treatment option chosen.
Care management of this population is ripe for the development of a clinical practice guideline to aid practitioners in managing this population. Additionally, education is needed not only to improve patient comprehension of OSA, but to support knowledge of the healthcare team themselves (i.e., operating room staff need to be educated on new surgical techniques and patient positioning for UPPP procedures, and primary care clinics or specialized care clinics need education on early identification of OSA and what consults are needed).
A Comparison of Preoperative Fasting Regimens on Perioperative Outcomes
THE PROBLEM
Perioperative patients may be subjected to excessive preoperative fasting regimens based on outdated practices. Extended fasting protocols result in increased insulin resistance and patient comfort issues.
Although preoperative fasting guidelines from the American Society of Anesthesiologists (ASA) have been published since 1999, many institutions continue to follow blanket "Nothing by Mouth (NPO) after midnight" preoperative fasting protocols. The ASA Practice Guidelines for Preoperative Fasting are designed to provide a preoperative fasting regimen specific to each perioperative patient.
Recent preoperative fasting regimens include the addition of preoperative carbohydrate (CHO) beverage consumption in order to attenuate increased insulin resistance and decrease preoperative nausea, headache, and thirst.
OUR APPROACH
A literature review and synthesis was conducted in order to compare the ASA Practice Guidelines for Preoperative Fasting used in conjunction with a preoperative CHO beverage, to an NPO after midnight preoperative fasting protocol.
RESULTS
Overall, the high level of evidence in the literature supports implementing a preoperative fasting protocol that is based on the ASA Practice Guidelines for Preoperative Fasting, and includes patient consumption of a preoperative CHO beverage.
Decreased fasting times do not significantly increase the risk of pulmonary aspiration of gastric contents, and there continues to be a proliferation of the NPO after midnight standard fasting regimen. The evidence in the literature supports implementing a fasting protocol based on ASA Practice Guidelines for Preoperative Fasting, and augmenting with the inclusion of a CHO beverage where applicable.